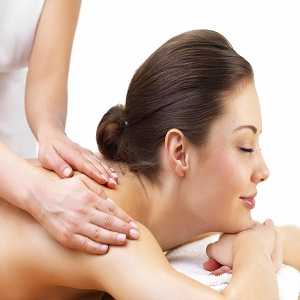 C & A Wellness Center is a New Jersey spa offering several body detox services. If you are interested in holistic health and removing toxins from your body, our spa in NJ offers colon hydrotherapy and other detox services. Our goal is to help our clients experience improved overall health and wellness and reduce symptoms of toxins in the body, such as headaches, digestive problems, allergies, sallow skin, and brittle hair and nails.
Colon Hydrotherapy SPA in NJ
The colon is important for overall health because it removes waste and flushes toxins from the body. Impacted waste leads to a sluggish colon, which inhibits nutrient absorption and decreases the healthy function of the immune system. Our experienced and certified hydrotherapists provide an effective treatment in a discreet and comfortable environment to eliminate impacted waste and boost overall health.
Body Detox Services at Our New Jersey Spa
Ear Candling – Wax build up in the ears causes noises in the ears, decreases hearing, and affects overall health. Ear candles are an ancient technique for removing this wax, regulating pressure, and improving hearing.
Body Wraps – The advantages of body wraps include removing toxins from the body, firming the skin, and shrinking cellulite to help you lose inches. This treatment combined with colon hydrotherapy and a good weight loss plan can help to maximize your results and help you achieve your weight loss goals.
Ionic Foot Detox – Toxins in the body interfere with the natural frequency of vibration that exists in the cells of the body. Removing the toxins, heavy metals, parasites, and other impurities helps to restore the natural balance and enhance overall health. Foot detox treatments are soothing and hep to improve energy, reduce fatigue, and enhance general health.
Infrared Sauna – Unlike typical sauna treatments, an infrared sauna allows your body to stay cool and comfortable, while toxins are being flushed out of the body via sweat. In addition, this treatment burns 60 calories per session and supports healthy weight loss.
Choose the Best of Colon Hydrotherapy Spas in New Jersey
There are many reasons to choose C & A Wellness Center for body detox services. Our spa offers quality treatments with state of the art equipment from certified colon hydrotherapists. Please browse our website to read more about our services and contact our spa in NJ at (732) 442-0448 for an appointment.