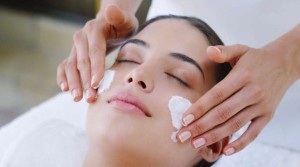 New Jersey Colonic is a wellness center and weight loss center in New Jersey. We provide a wide range of wellness and detox services, including facial massage, organic facial, and other skin care services. We have professional skin care and massage specialists to provide exceptional quality service in a relaxing and comfortable atmosphere for the rejuvenation you need.
Caring for Your Skin
Your skin will last a lifetime, but the condition of your skin throughout life depends on how you treat it. Neglecting your skin can result in a dull and lifeless complexion or aging before your time. On the other hand, caring for your skin resolves problems and maintains a healthy complexion at all stages of life. In addition, the health of your skin can reflect your inner health, so caring for your body inside and outside is beneficial for overall wellness.
Why Choose an Organic Facial?
Toxins are present in the environment, including air, water, foods, and even in skin care and beauty products. Our organic skin care and body treatments use only certified organic products, rather than chemically laden facial products. This reduces overall toxicity and cleanses your skin using natural substances that promote healthy skin.
Benefits of Facial Massage
Massage increases blood flow to the face and cleanses the pores of toxins, dirt, and build up. A facial massage is also a soothing experience that enhances relaxation and wellness. Each facial at New Jersey Colonic includes massage of the face, neck, and décolleté area. In addition, the arms are massaged to induce relaxation and increase overall feelings of wellness.
Services for Skin Care and Massage
Our skin care specialists offer a wide variety of facial services to meet the needs of various skin types for everyone from teens to mature women. The options for facials include the organic facial, a deep cleansing European facial, and rejuvenating facial. If you are limited on time, we offer a lunch time express facial that only takes 30 minutes, so it is easy to fit into your busy schedule.
Schedule an Appointment
In addition to facial and massage services, we offer many other body detox and wellness services for our New Jersey customers. Whether you have a problem with acne, want to cleanse your skin with organic facial products, or seek anti-aging skin care benefits, we offer facial massage and facials to meet your unique needs. Please browse our website to read more about our services and contact us at (732) 442-0448 to schedule an appointment.